Kitchen Lighting Ideas
Kitchen floor plans are always unique, no one uses your kitchen the way you do. The technique of layering light applies: overhead fixtures combine with recessed lighting, under-cabinet lighting and natural lighting to give you the level of light that works in your kitchen. Here are the kitchen lighting basics.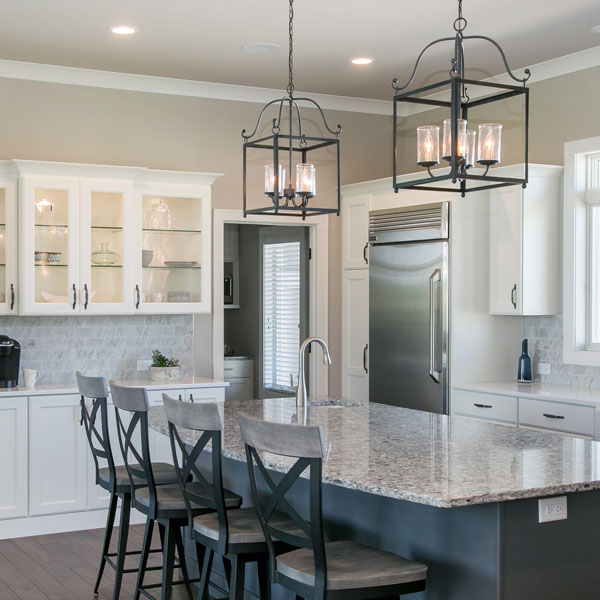 1. Every kitchen needs recessed lighting placed over the front edge of kitchen counters, so your lighting doesn't throw your own shadow into your tasks.
2. You'll need under-cabinet lighting, it scatters light forward toward your hands. We like slim fixtures that tuck up under cabinets, with a built-in dimmer switch.
3. Have an island or table in your kitchen? Consider pendants, and more than one. Multiple pendants add light and style elements.
4. Small recessed can lights show off your pendants or chandelier while showering light directly down onto your tabletop or island.
5. Not everyone has the luxury of a kitchen table. Got one? Make it a place you want to spend time with a beautiful chandelier or pendant.
6. Diffusing the light beneath the fixture is soothing to the eyes when the surface below is used for tasks as well as dining.