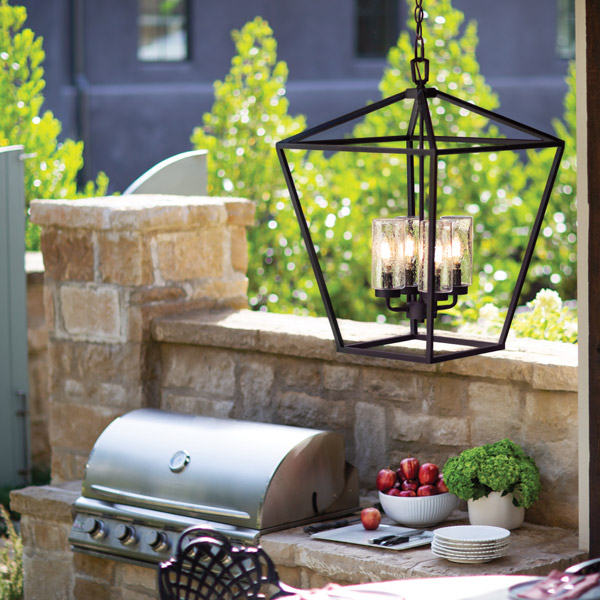 We're coming out of a dark cold place called winter in Wisconsin. Suddenly you realize the days are lighter, longer. The snow has melted away. You're ready to shake off the dark and welcome a fresh season. We're all cleaning up the nest here. Putting away the cozy winter knits and looking for that airy, sunny vibe at home? We are, too! We're ready to add some lighting inside and out, so that everywhere we look, the days and nights are clear and bright with welcoming light.
With a new season of lighting in our showroom, we're welcoming customers that are redecorating their bathrooms or completely renovating them. Because after the winter we just had we know it's all about the light. Recessed light in the ceiling, a beautiful vanity light at the mirror, and a pretty chandelier that makes taking a bath like a spa date.
We're helping customers add light to their kitchens with undercabinet light that instantly makes the kitchen feel bigger. And by putting light at your fingertips, you'll find you actually want to wear the chef's apron your kids gave you as a joke. Wait 'til they taste the veggies you're planting outside the backdoor!
And if your house is the one where people seem to love to gather, this spring and summer we hope you'll do a little of that. A firepit, some lighting in the yard, an outdoor ceiling fan on the porch, it all combines to create outdoor spaces where kids and grownups can safely gather. We've got the chops to help you pull it all together.